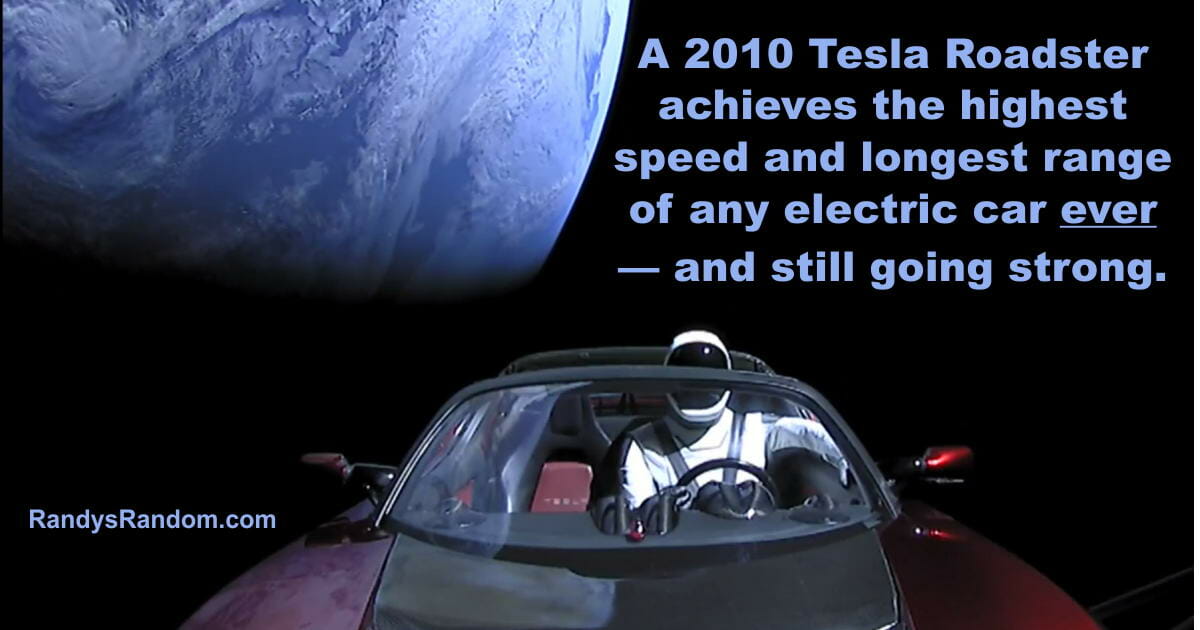 Plus, it can charge from solar.
The most amazing thing to me: it's a real photo. It's about time someone did something to capture the imagination of kids who are deciding what to be when they grow up. Engineering, science, technology, astrophysics — they have amazing opportunities.
If nothing else, the stereotype is proven true: red cars are the fastest! 🙂

Comments and Nav are Below.
---