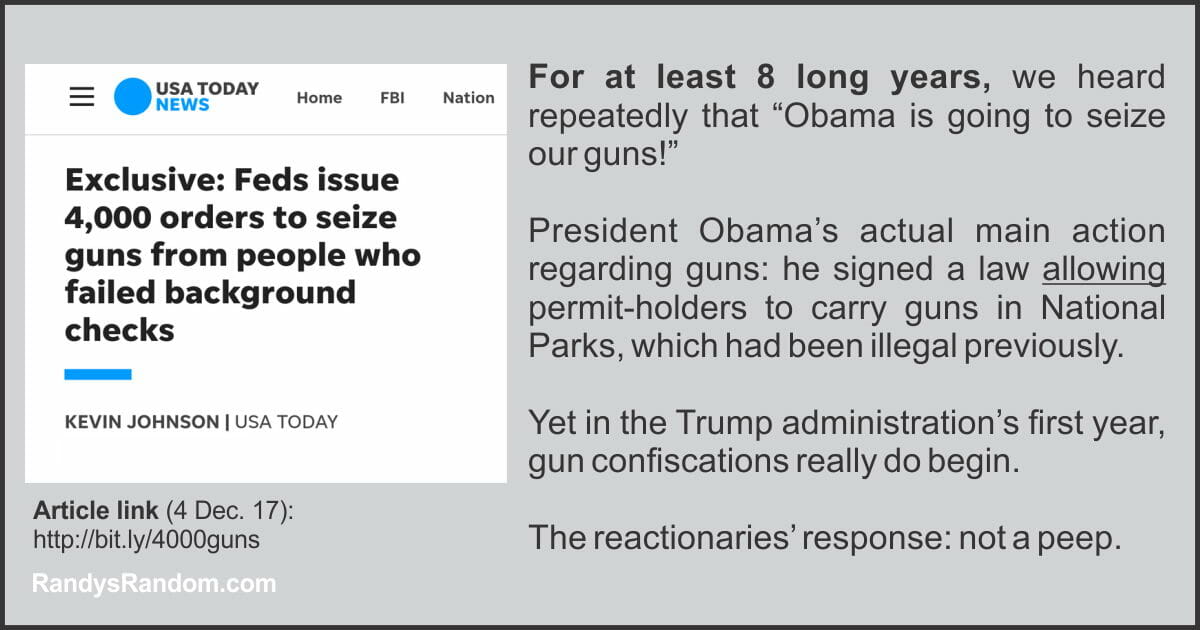 Clickable article link: http://bit.ly/4000guns
Not that I'm suggesting it's a bad idea: they did somehow manage to get guns despite failing the background check. Yet what are we continually told? Little steps lead to big steps. After all, wasn't that what was behind the February headlines like Trump Signs Bill Revoking Obama-Era Gun Checks for People With Mental Illnesses?
Don't like NBC? Then let's try FactCheck.org's analysis of that action: Trump Nixed Gun-Control Rule
As you probably expected, the NRA supported Trump overturning that "mental illness" rule. What may surprise you: the ACLU did too.
See why I use the category "Thinking" for items like this? 🙂

Comments and Nav are Below.
---
Randy Cassingham is best known as the creator of This is True, the oldest entertainment feature on the Internet: it has been running weekly by email subscription since early 1994. It is social commentary using weird news as its vehicle so it's fun to read. Click here for a subscribe form — basic subscriptions are free.
---
Jump to Random Meme