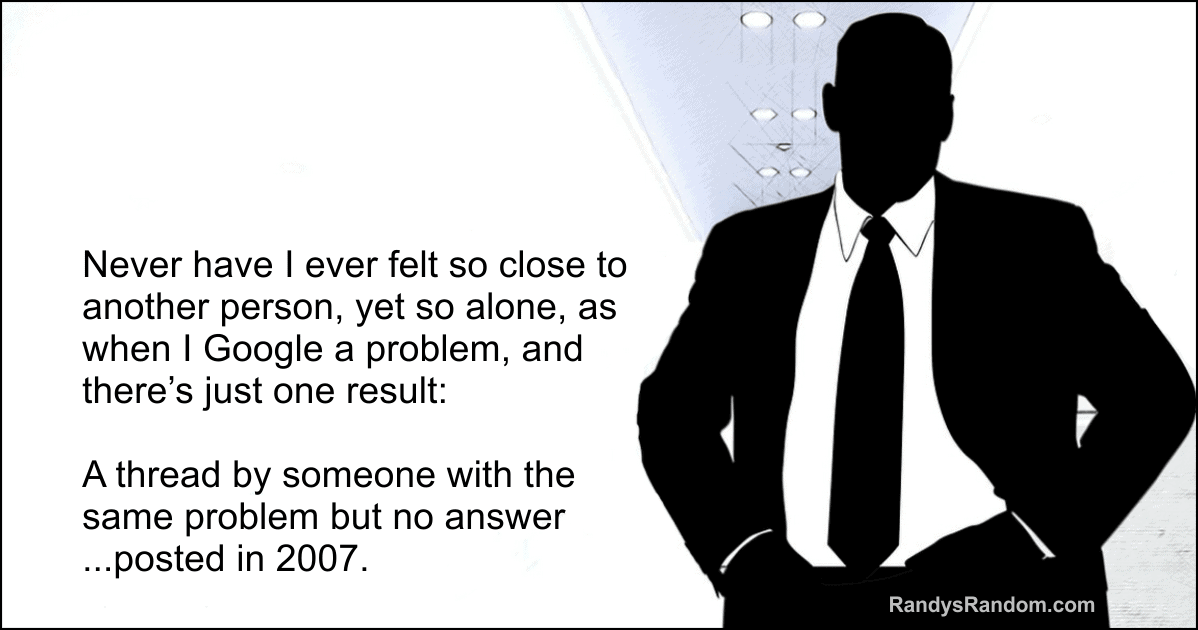 And of course it says "thread closed" and there's no way to contact the poster to ask, "Did you find a solution?"
Note: Because my comment below isn't always showing at the top (it was the first comment made, shortly after this posted), I'm copying it here:
Heh! Someone on Facebook points to a 2011 XKCD panel with the same idea — 

https://xkcd.com/979/

 . Now I wonder if the meme that I saw (and re-created for this, since the Nth-generation quality was so poor) was inspired by XKCD, or if XKCD was inspired by the meme. My guess: the former.

Comments and Nav are Below.
---