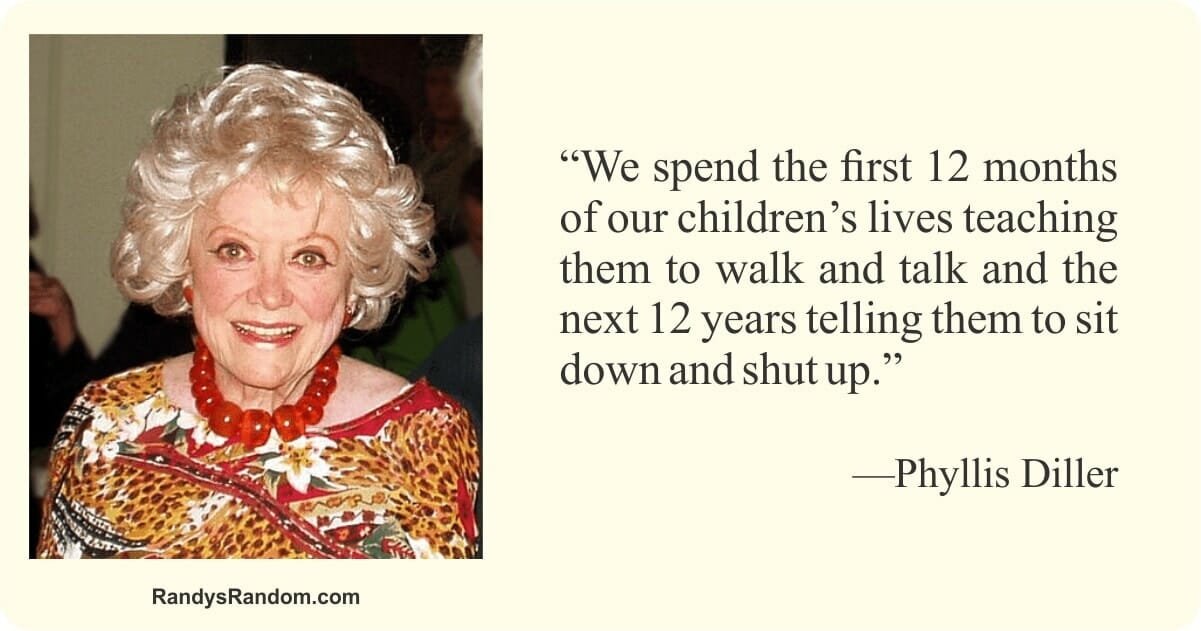 She ought to know: she had six children (and outlived three of them).
Born Phyllis Ada Driver (Diller was her first husband's surname) Diller was the first female American stand-up comic to become a household name. She was best known for her eccentric stage persona, her self-deprecating humor, her wild hair and clothes, and her exaggerated, cackling laugh. She died August 20, 2012 at 95.
Despite her stage persona, Diller was actually a very pretty woman. The photo in the meme was taken when she was 89. (Photo: Brian Hamilton, used with permission)

Comments and Nav are Below.
---