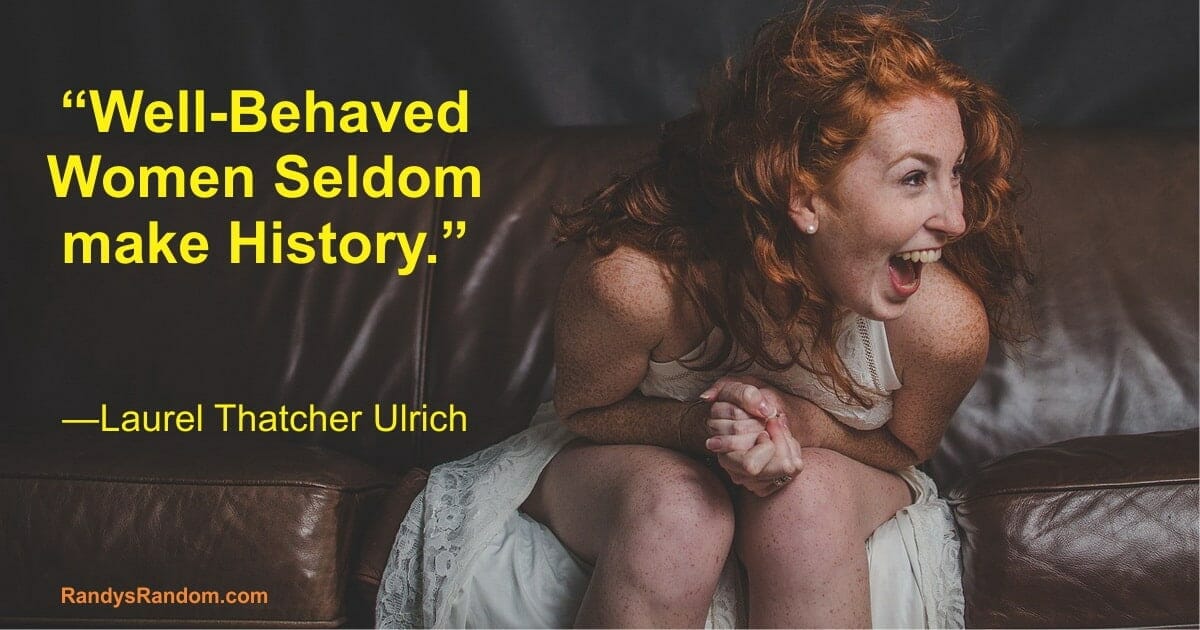 Crazy to think, but if you look back through history you know it's true. Which leads to, "Who is this, Laurel Thatcher Ulrich?"
Ulrich is an American historian of early America and the history of women. Her influential approach to history has been described as a tribute to "the silent work of ordinary people" — an approach that, in her words, aims to "show the interconnection between public events and private experience." She is 79 years old, and is still an active professor at Harvard University.

Comments and Nav are Below.
---