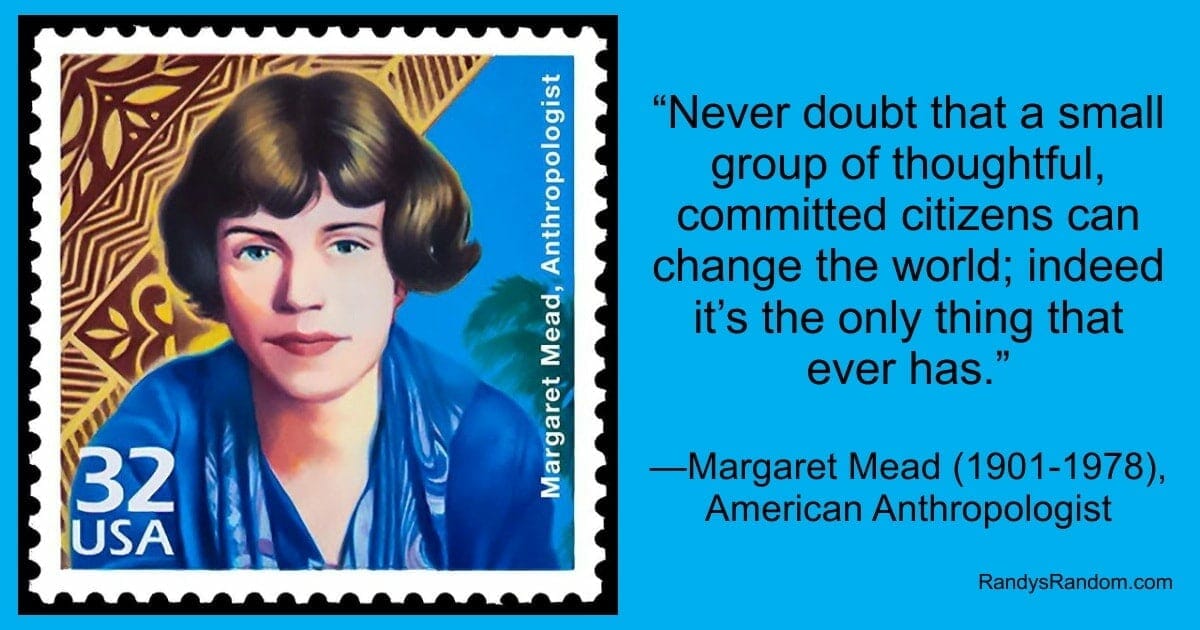 Margaret Mead (1901–1978) was an American cultural anthropologist who served as President of the American Association for the Advancement of Science in 1975.
Another of her thoughts: "Courtesy, modesty, good manners, conformity to definite ethical standards are universal, but what constitutes courtesy, modesty, very good manners, and definite ethical standards is not universal. It is instructive to know that standards differ in the most unexpected ways."

Comments and Nav are Below.
---
Randy Cassingham is best known as the creator of This is True, the oldest entertainment feature on the Internet: it has been running weekly by email subscription since early 1994. It is social commentary using weird news as its vehicle so it's fun to read. Click here for a subscribe form — basic subscriptions are free.
---
Jump to Random Meme