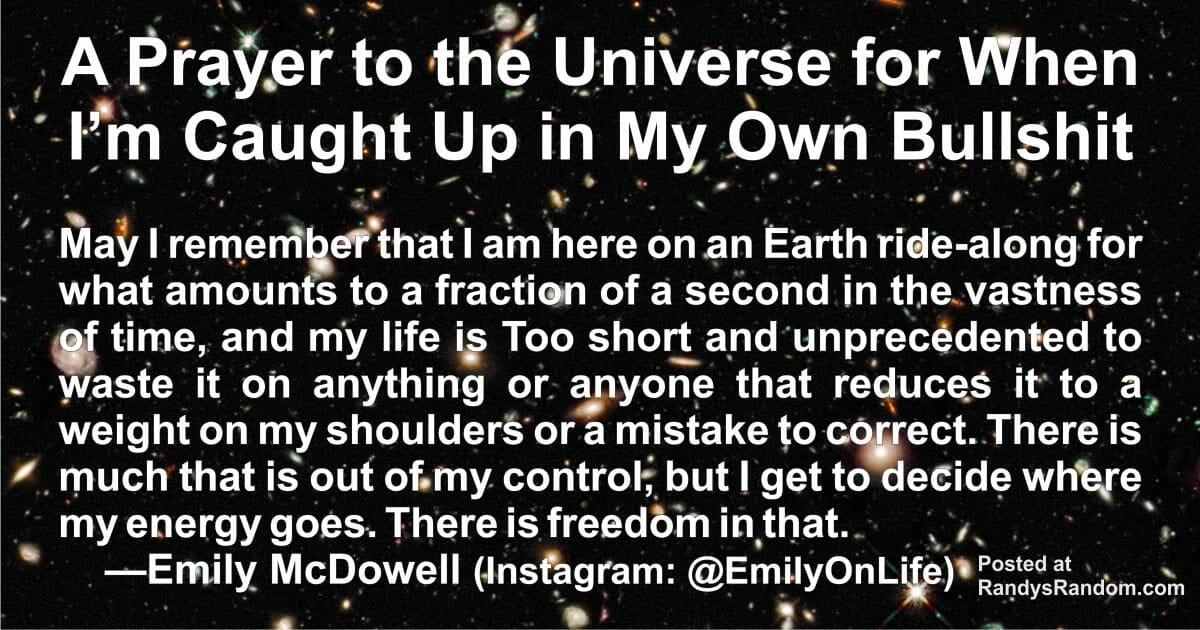 Emily McDowell (Instagram, web site where she sells her thoughts on cards, pins, mugs, etc.) is a writer and illustrator. I was particularly taken with this one. (Background image: a portion of the Hubble Deep Field: the telescope was pointed at a tiny and "empty" portion of space for a long exposure, which revealed nearly 3,000 previously unknown galaxies, some of which are among the youngest and most distant known.)

Comments and Nav are Below.
---
Randy Cassingham is best known as the creator of This is True, the oldest entertainment feature on the Internet: it has been running weekly by email subscription since early 1994. It is social commentary using weird news as its vehicle so it's fun to read. Click here for a subscribe form — basic subscriptions are free.
---
Jump to Random Meme