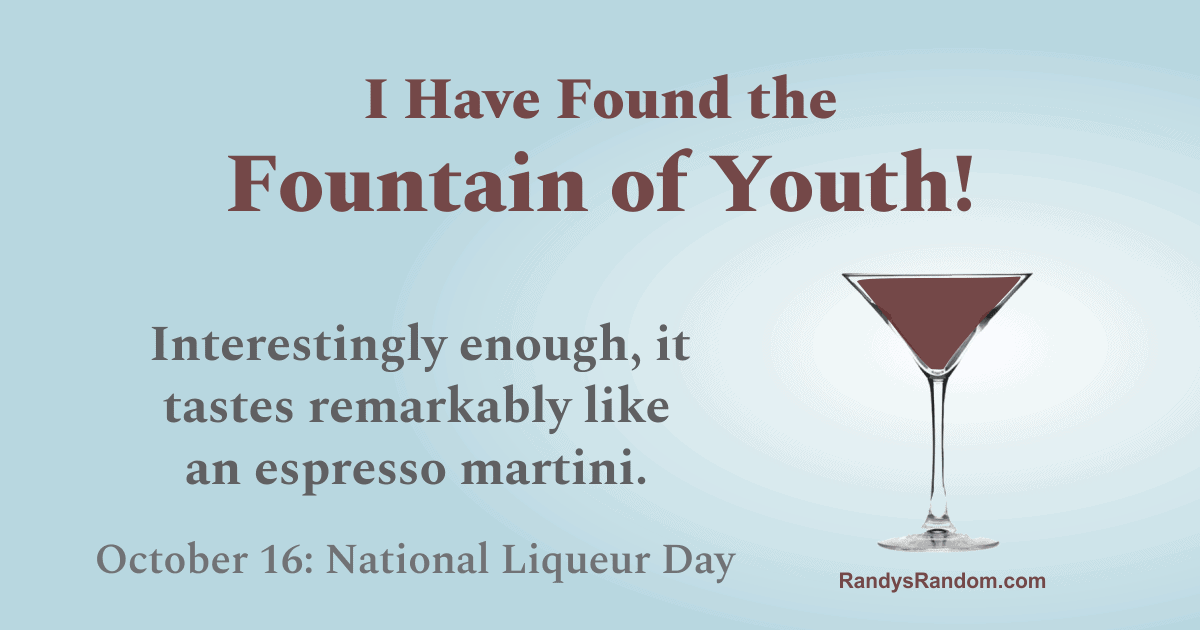 My favorite: Sobieski Espresso vodka (Poland, made from rye — but discontinued, the bastards!) with Stirrings Espresso liqueur (also apparently discontinued, sigh). Just what one would expect from a Fountain of Youth.
If anyone can get me (especially) the Sobieski here in Western Colorado, I'd be grateful!

Comments and Nav are Below.
---
Randy Cassingham is best known as the creator of This is True, the oldest entertainment feature on the Internet: it has been running weekly by email subscription since early 1994. It is social commentary using weird news as its vehicle so it's fun to read. Click here for a subscribe form — basic subscriptions are free.
---
Jump to Random Meme