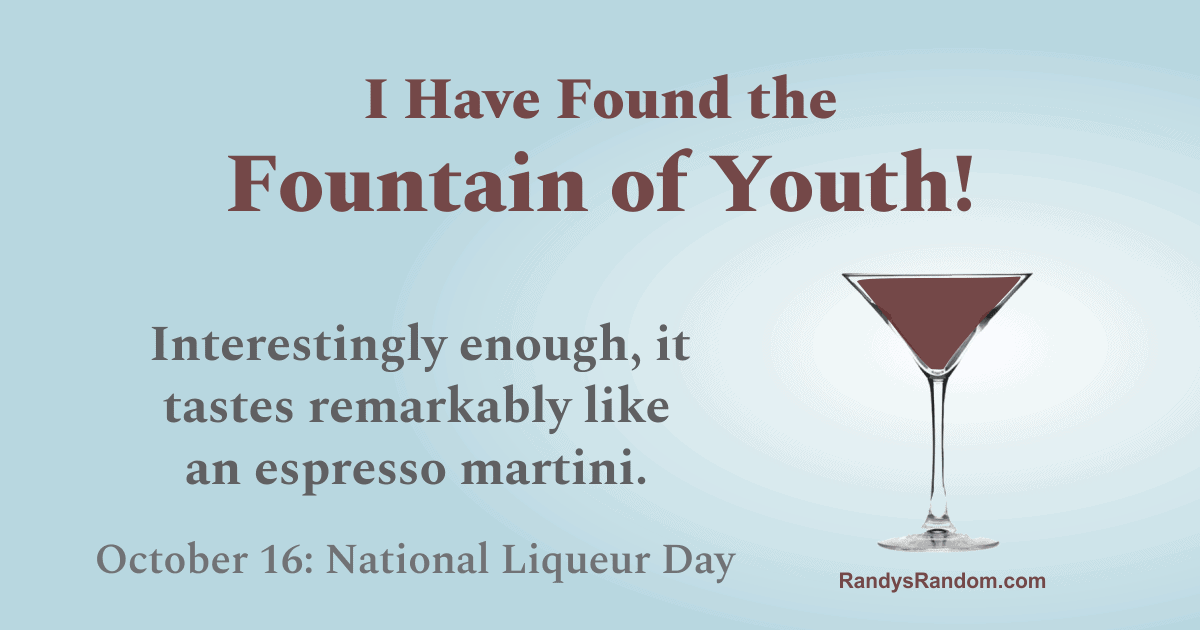 My favorite: Sobieski Espresso vodka (Poland, made from rye — but discontinued, the bastards!) with Stirrings Espresso liqueur (also apparently discontinued, sigh). Just what one would expect from a Fountain of Youth.
If anyone can get me (especially) the Sobieski here in Western Colorado, I'd be grateful!

Comments and Nav are Below.
---