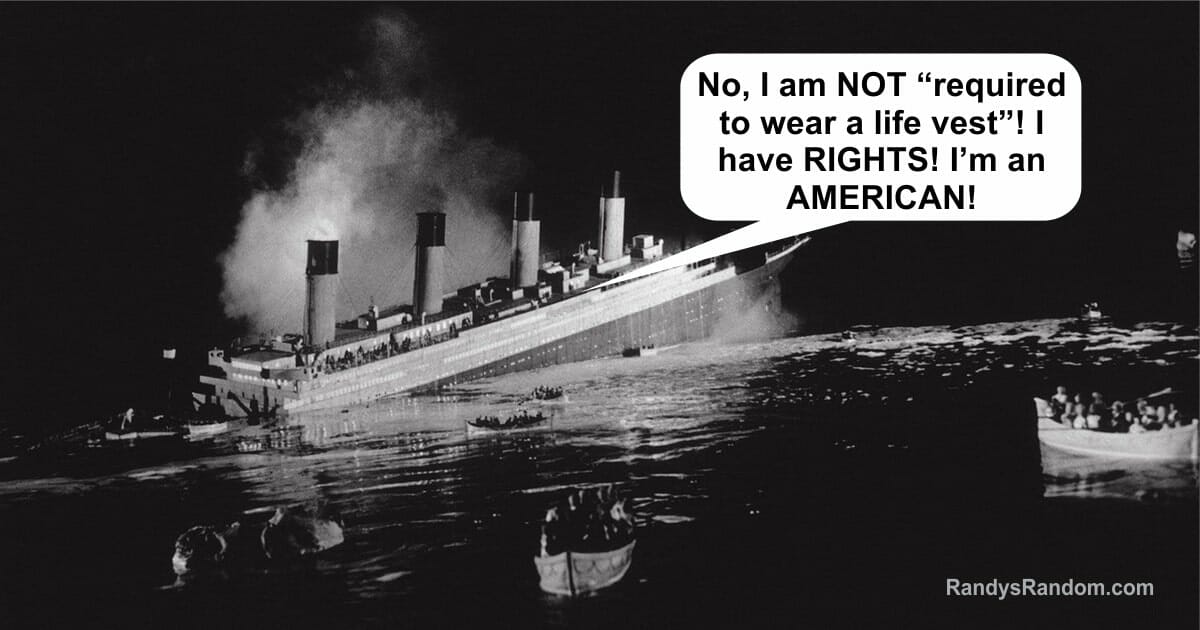 Last Thursday, Ohio Gov. Mike DeWine was surprised to learn he tested positive for Covid*. While it's great he didn't feel terribly ill, you have to wonder how many people he infected anytime he didn't wear a mask near others.
(Photo: Frame from the 1912 film Saved from the Titanic starring Dorothy Gibson — an actress who survived the actual disaster.)
* When I Made and Posted This on Thursday, it was around the time of the news bulletin about Gov. DeWine. There was a later update, and while I put a note on my Facebook post about that update, I forgot to also update this post, which by then had been scheduled for this morning. Here's what I added to the Facebook post that day:
EVENING UPDATE: "Mr. DeWine, who was tested on Thursday morning as part of a screening set up by the White House, first received an antigen test, a new frontier of testing that allows for results in minutes, not days, but has been shown to be less accurate." A hurry-up follow-up test came back negative. No doubt he'll be getting every available test over the next few days.

Comments and Nav are Below.
---
Randy Cassingham is best known as the creator of This is True, the oldest entertainment feature on the Internet: it has been running weekly by email subscription since early 1994. It is social commentary using weird news as its vehicle so it's fun to read. Click here for a subscribe form — basic subscriptions are free.
---
Jump to Random Meme