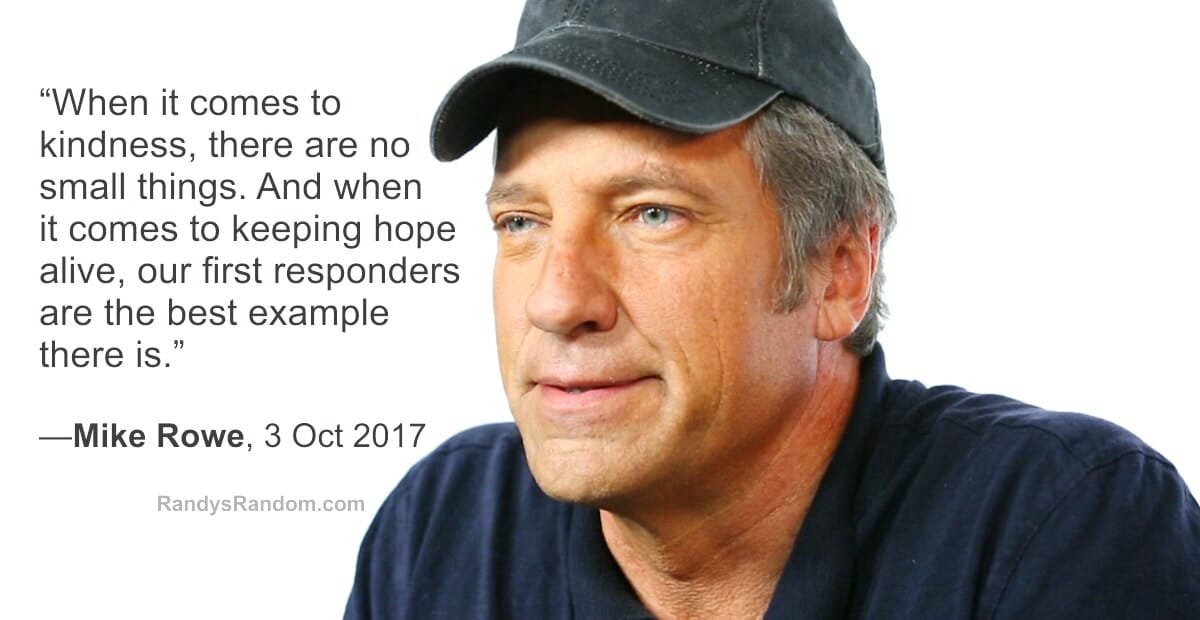 You might remember Rowe from the Discovery series Dirty Jobs (2003-2012). He also has an excellent podcast called The Way I Heard It ("short mysteries for the curious mind with a short attention span.")
His podcasts are usually around 10 minutes. This special one is 30, and worth it if you like Rowe — or music. It's about how he got into show business in the first place …thanks to a good teacher:
Edit: If you listen, let me know what you think in the comments.