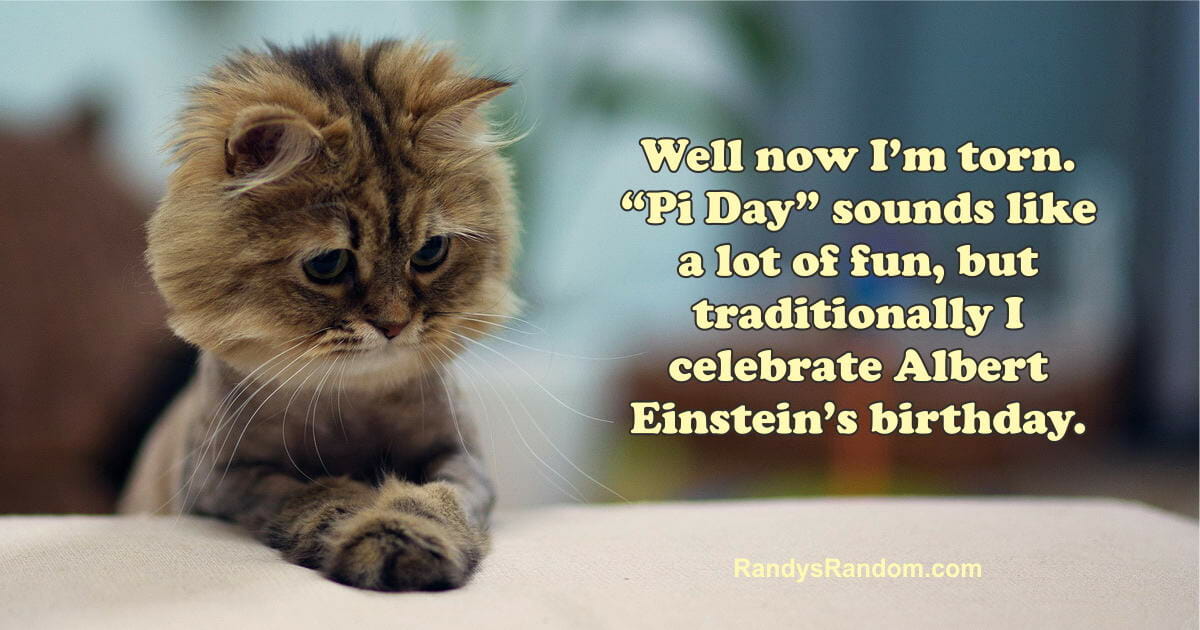 It's true: Einstein really was born on March 14 — you know, "3.14". (Poor Europeans, who don't understand why there's pie on 14/3.)
NASA's Jet Propulsion Laboratory is running a "Pi Day Challenge" — "You may already know all about the mathematical constant pi (π) and how it can be used to calculate things like the circumference of a circle or the volume of a sphere. But did you know pi is also used all the time by NASA scientists and engineers to explore other planets?" More here.

Comments and Nav are Below.
---
Randy Cassingham is best known as the creator of This is True, the oldest entertainment feature on the Internet: it has been running weekly by email subscription since early 1994. It is social commentary using weird news as its vehicle so it's fun to read. Click here for a subscribe form — basic subscriptions are free.
---
Jump to Random Meme