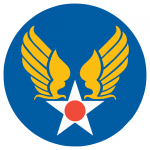 It's Veterans Day in the U.S., and my father served in the U.S. Army Air Forces during World War II. The Army Air Forces was the aerial warfare service component of the U.S. Army during and immediately after World War II. It was the successor to the previous United States Army Air Corps (1926-1941), and the direct predecessor of the United States Air Force of today.
The need to train the tens of thousands of men entering the Army Air Forces in 1942 led to the decision by the service to open additional Basic Training Centers. In June 1942, St. Petersburg, Fla, was selected for a BTC, and amazingly, it opened for operation on July 6. To accomplish this, the War Department leased hotels, apartment houses, and other various buildings to accommodate the flood of trainees. A rifle range was located on the beach in Clearwater.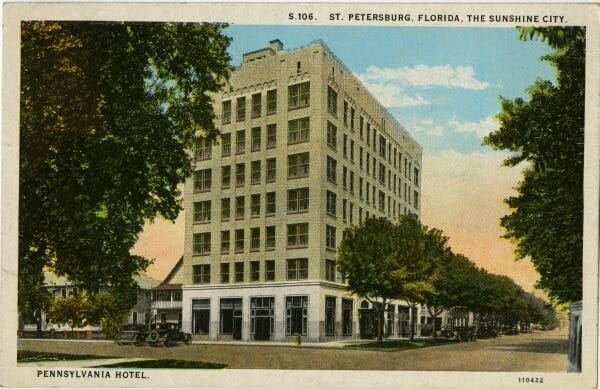 The photo that includes my father (in the middle) was taken at the Pennsylvania Hotel during his Basic Training, aka "boot camp," which was presumably one of the buildings leased by the military. (The hotel still exists, and is currently owned by Marriott.)
After boot camp, dad was sent to Chanute Field, located in Champaign County, Ill., south of and adjacent to Rantoul, about 130 miles south of Chicago. Its primary mission throughout its existence was Air Force technical training. Chanute was established on May 21, 1917, as one of 32 Air Service training camps established after the United States' entry into World War I. The Tuskegee Airmen were also trained there, in 1941, and it was permanently closed in 1993.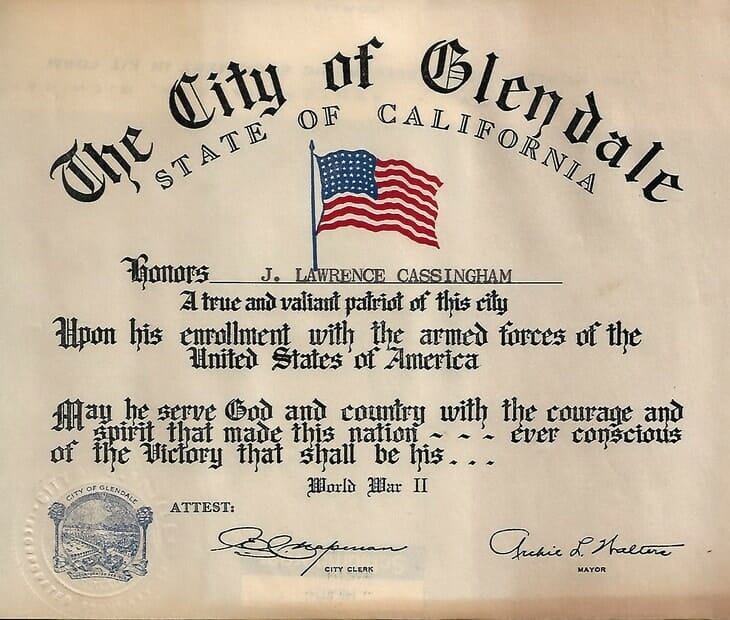 With Japan's attack on Pearl Harbor on December 7, 1941, citizens flocked to Chanute Field in large numbers to enlist in the Army Air Forces. While the technical training mission had priority, the massive influx of new recruits and volunteers led to a housing shortage. The new 15,000-man(!!) quarters built during Chanute's "Great Renaissance" proved insufficient to accommodate the large influx of new personnel, so many soldiers were housed temporarily in large tents. Chanute's student load continued to grow until it reached a peak of 25,000 soldiers in January 1943 — and my dad was one of them, graduating from technical training as a weatherman in July 1943.
He served at New Mexico's Hobbs Army Airfield (established on September 7, 1942, just 9 months after the Pearl Harbor attack), which was one of the facilities of the Western Flight Training Center that trained pilots for the war.

Comments and Nav are Below.
---
Randy Cassingham is best known as the creator of This is True, the oldest entertainment feature on the Internet: it has been running weekly by email subscription since early 1994. It is social commentary using weird news as its vehicle so it's fun to read. Click here for a subscribe form — basic subscriptions are free.
---
Jump to Random Meme