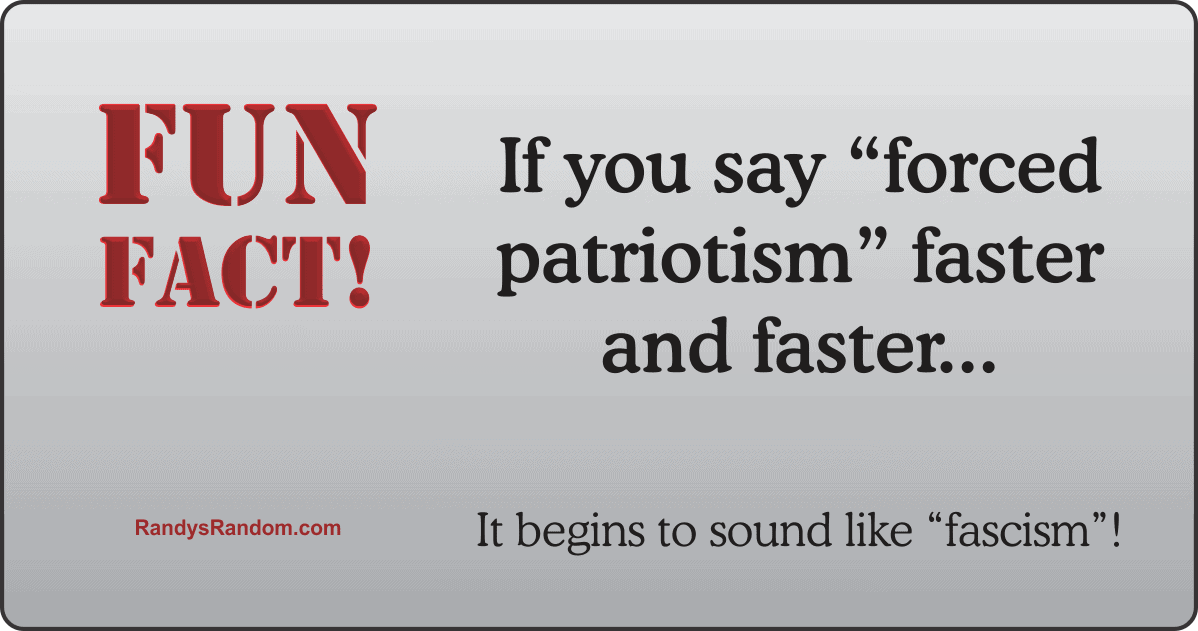 "To believe that patriotism will not flourish if patriotic ceremonies are voluntary and spontaneous instead of a compulsory routine is to make an unflattering estimate of the appeal of our institutions to free minds. We can have intellectual individualism and the rich cultural diversities that we owe to exceptional minds only at the price of occasional eccentricity and abnormal attitudes. When they are so harmless to others or to the State … the price is not too great. But freedom to differ is not limited to things that do not matter much. That would be a mere shadow of freedom."
—Robert H. Jackson (1892–1954), U.S. Attorney General (1940–1941) and Justice of the U.S. Supreme Court (1941–1954), ruling on West Virginia State Board of Education v. Barnette, 319 U.S. 624 (1943), a case in which the United States Supreme Court held that members of the Jehovah's Witnesses could not be compelled to salute the flag of the United States.

Comments and Nav are Below.
---