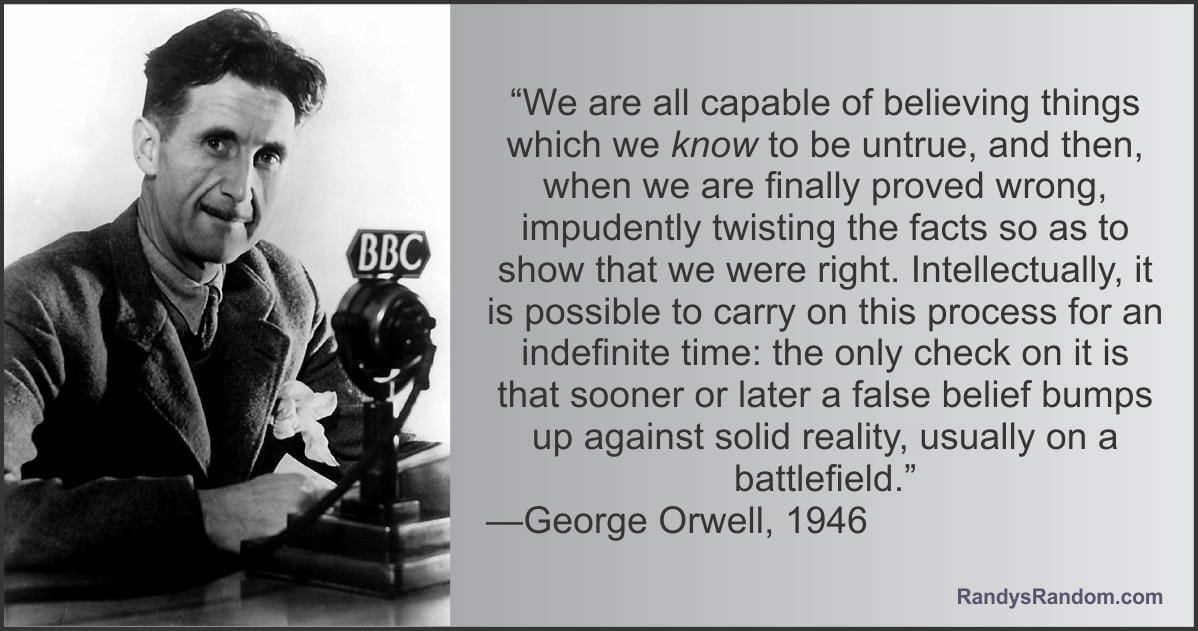 It's Orwell Week (#2 of 3)
George Orwell was a pen name for Eric Arthur Blair (1903–1950), an English novelist, essayist, journalist, and critic best known for the novella Animal Farm (1945), and Nineteen Eighty-Four (1949).
Despite having spoken on BBC radio many, many times, no recordings of Orwell's voice are known to exist. That he could speak at all was amazing: he had been shot in the throat in the Spanish Civil War in 1937, and was carried off the front with blood gushing out of his mouth. So yes, he understood the concept of the battlefield first-hand.

Comments are Below — Looks like Facebook comments is finally working again. -rc
---