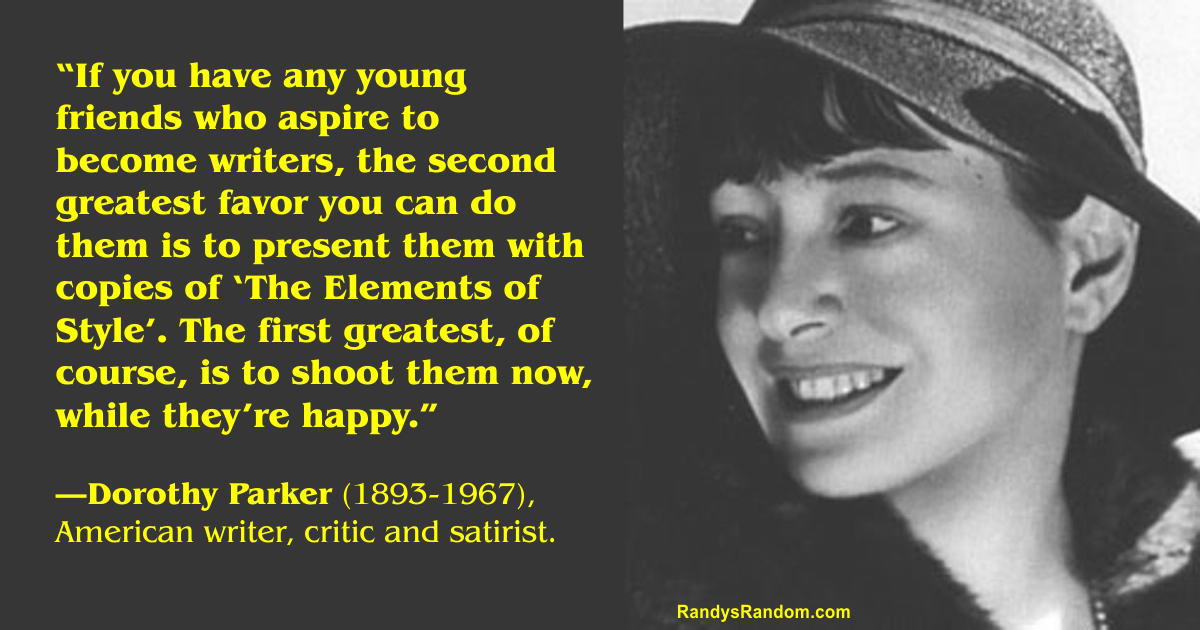 Parker was well known as a writer, especially for The New Yorker, but also as one of the founders of the Algonquin Round Table, a group of New York City writers, critics, actors, and wits who met for lunch each day at the Algonquin Hotel from 1919 until roughly 1929. At these luncheons they engaged in wisecracks, wordplay, and witticisms that, through the newspaper columns of Round Table members, were disseminated across the country.
One of her most famous comments made from the Round Table was when the group was told that famously taciturn former president Calvin Coolidge had died. Parker replied, "How could they tell?"
Oh, and one of the reasons writers aren't as good as in her day? They think The Elements of Style is worthy of attention.

Comments and Nav are Below.
---
Randy Cassingham is best known as the creator of This is True, the oldest entertainment feature on the Internet: it has been running weekly by email subscription since early 1994. It is social commentary using weird news as its vehicle so it's fun to read. Click here for a subscribe form — basic subscriptions are free.
---
Jump to Random Meme