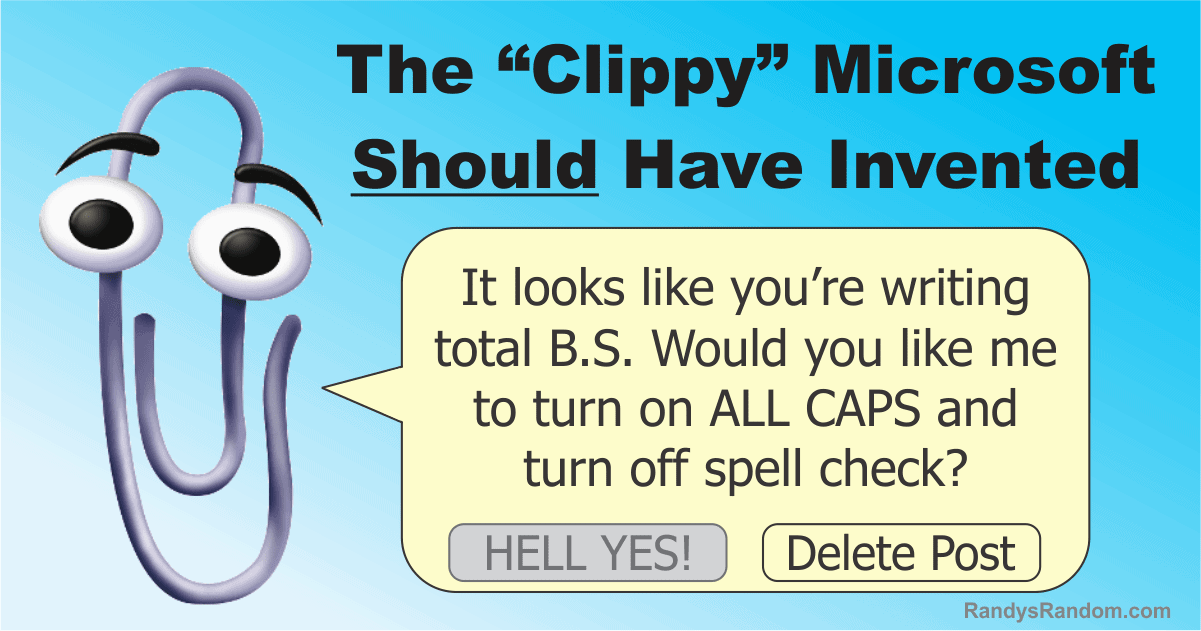 "BUT ITS' GRAYED OUT I CANT CLICK IT!!!!!!!!"
Take a breath. Whatever it is probably won't matter to you next week.
Everyone calls the infernal thing that Microsoft introduced in Office 97 "Clippy" but its real name is Clippit — and we even know who to thank/blame for the look (but certainly not the idea behind it): Seattle illustrator Kevan Atteberry …and even he calls it Clippy.

Comments and Nav are Below.
---