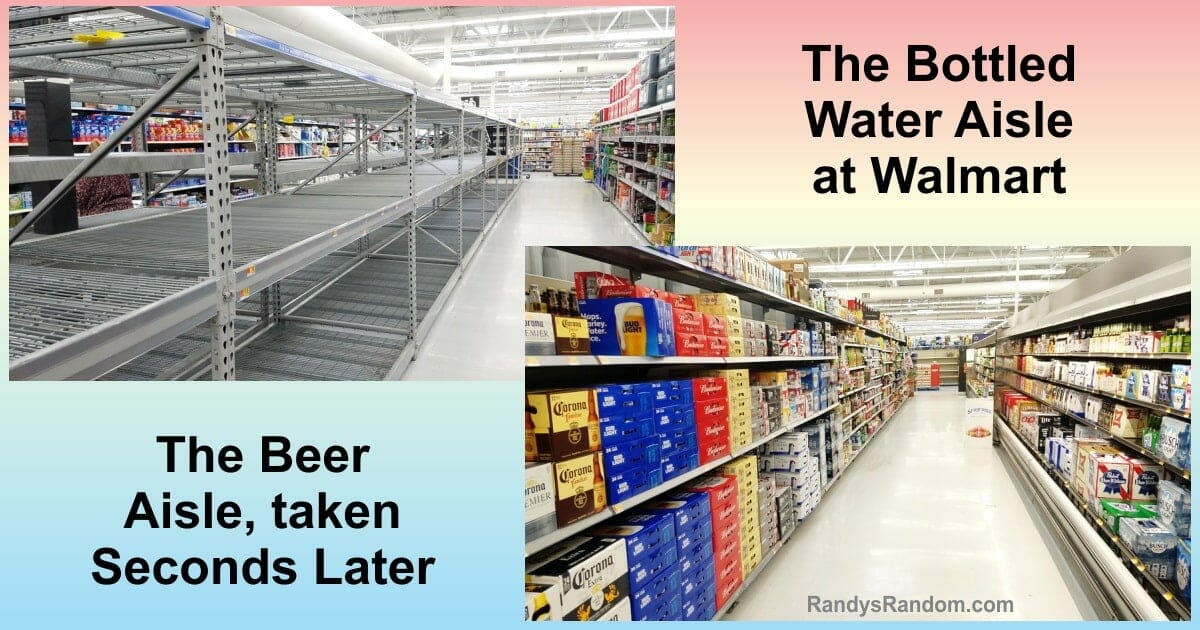 Besides, if you're stuck at home for a month, would you rather sit there drinking water, or…? And hey! There's a sale on Corona!
Seriously, think! Water delivery is very unlikely to fail, and the people that work there are surrounded by huge quantities of disinfectants. Beer needs a lot of people, from the brewery to truckers to distributors to shelf-stockers, each link in the chain being susceptible to the COVID-19 coronavirus. So which is more likely to suffer a shortage?! But sure, pay more for water than you do for gasoline to show how smart you are.
I took these photos myself at the Walmart in Montrose, Colorado.

Comments and Nav are Below.
---
Randy Cassingham is best known as the creator of This is True, the oldest entertainment feature on the Internet: it has been running weekly by email subscription since early 1994. It is social commentary using weird news as its vehicle so it's fun to read. Click here for a subscribe form — basic subscriptions are free.
---
Jump to Random Meme