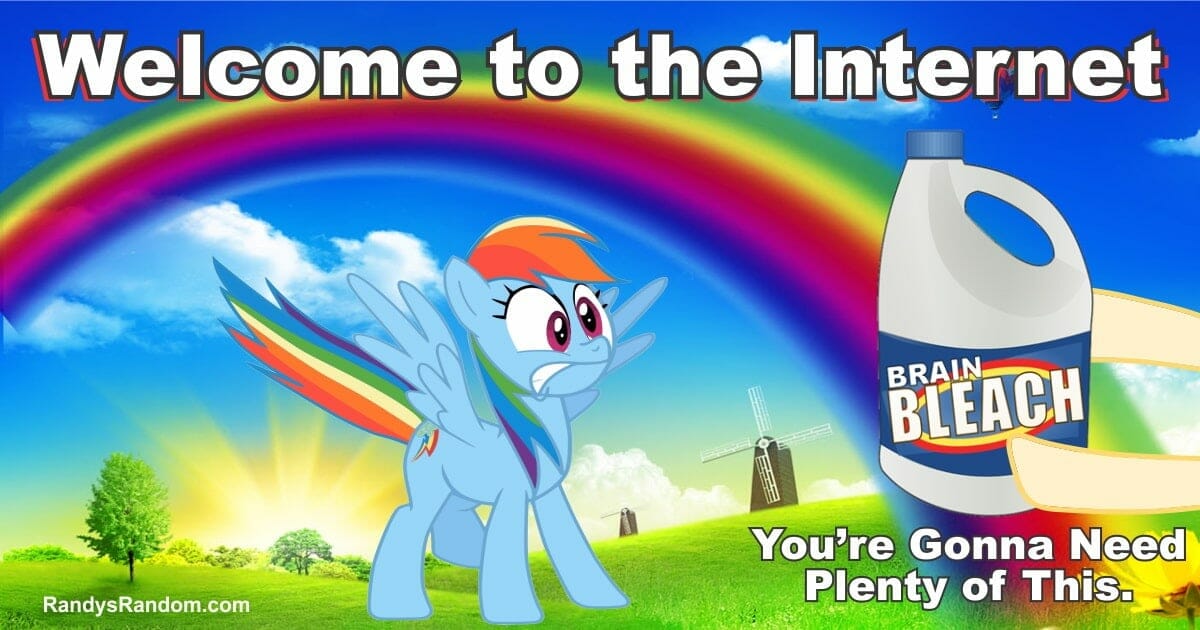 Once seen, some things are pretty hard to un-see. The Wild West still exists — online.
"There Are More Wonders in this Universe than You Could Ever Have Dreamed of" — and some of those are nightmares.
Or:
If you can't take a little bloody nose, maybe you ought to go back home and crawl under your bed. It's not safe out here. It's wondrous, with treasures to satiate desires both subtle and gross. But it's not for the timid. ("Q" on Star Trek: The Next Generation)

Comments and Nav are Below.
---
Randy Cassingham is best known as the creator of This is True, the oldest entertainment feature on the Internet: it has been running weekly by email subscription since early 1994. It is social commentary using weird news as its vehicle so it's fun to read. Click here for a subscribe form — basic subscriptions are free.
---
Jump to Random Meme