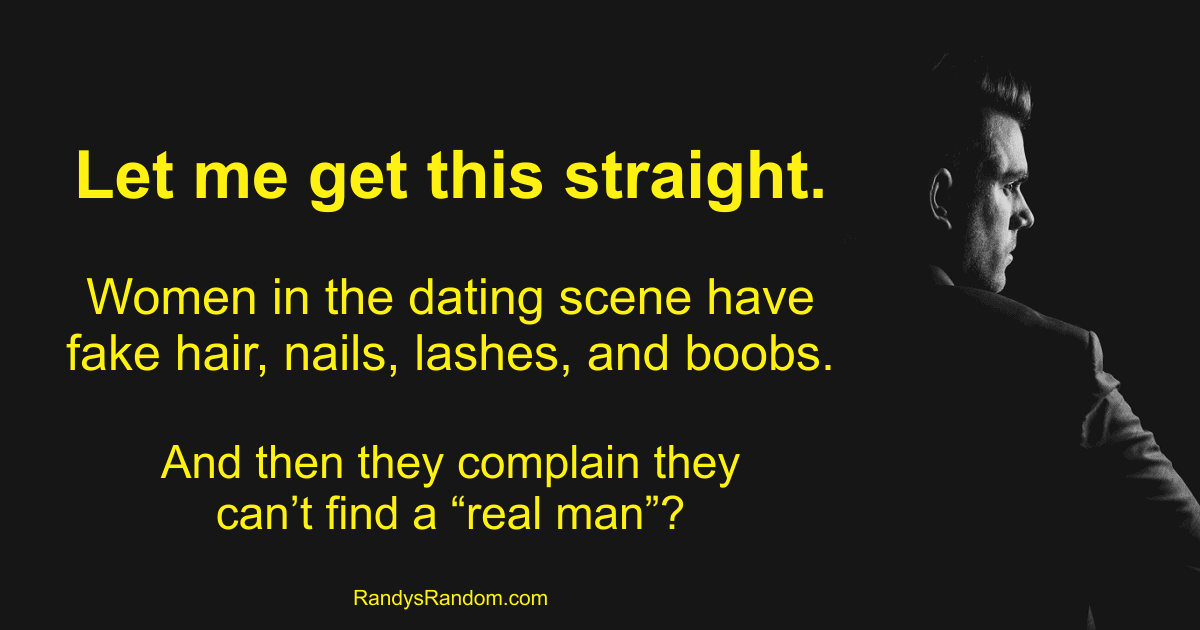 I asked: OK ladies, help me out! What's the opposite of this meme? Best reply gets made for next week.
The result: The Other Opposite Sex.
FWIW, I didn't write this one; this is my re-do of a blurry 50th generation online that had a really stupid photo with it, and I'm not sure even that was the "original" version.

Comments and Nav are Below.
---
Randy Cassingham is best known as the creator of This is True, the oldest entertainment feature on the Internet: it has been running weekly by email subscription since early 1994. It is social commentary using weird news as its vehicle so it's fun to read. Click here for a subscribe form — basic subscriptions are free.
---
Jump to Random Meme