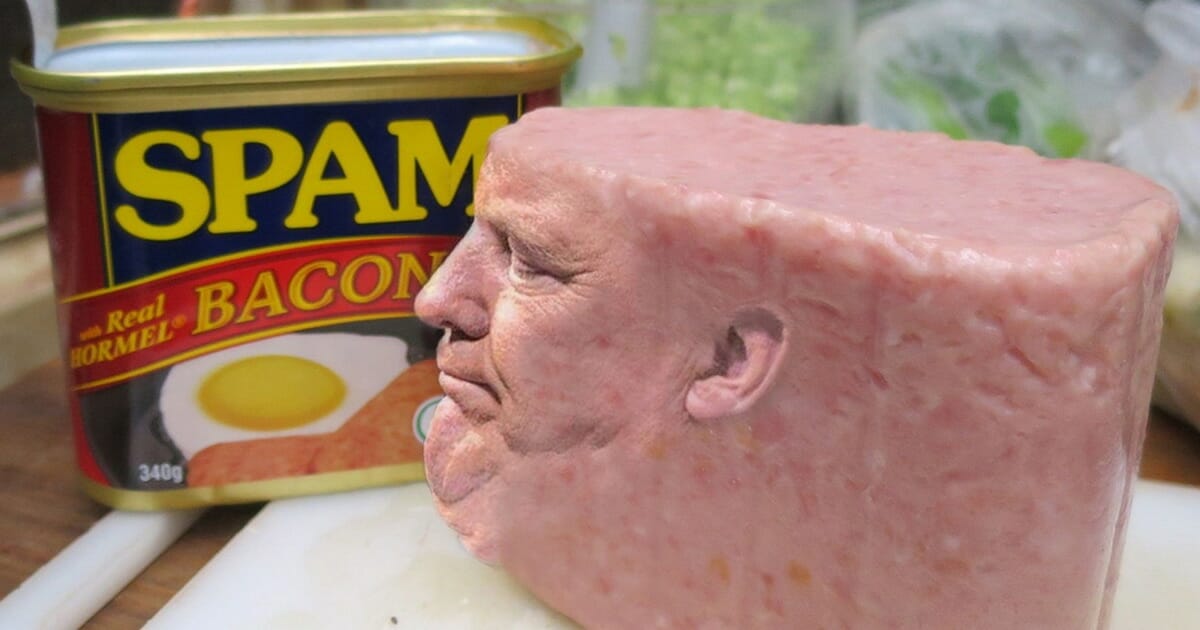 Sent by a reader* with the title shown as the subject line. I did track down the origin: it's from November 30, 2016 — a few weeks after Trump was elected — as an entry in a Trump "Photoshop Battle" on Reddit by user LeontiosTheron.
* I didn't make it, so no "RandysRandom.com" imprint on it. The reader commented, "Thought you, as the author of the
Internet Spam Primer
, would be interested in this development." (link added)

Comments and Nav are Below.
---
Randy Cassingham is best known as the creator of This is True, the oldest entertainment feature on the Internet: it has been running weekly by email subscription since early 1994. It is social commentary using weird news as its vehicle so it's fun to read. Click here for a subscribe form — basic subscriptions are free.
---
Jump to Random Meme